Updating the database of cameras and warnings for DVRs with a GPS informer
13 July 2023
Taking care of improving the comfort and safety of its users, NAVITEL has released an update to the database of cameras and warnings for DVRs with GPS.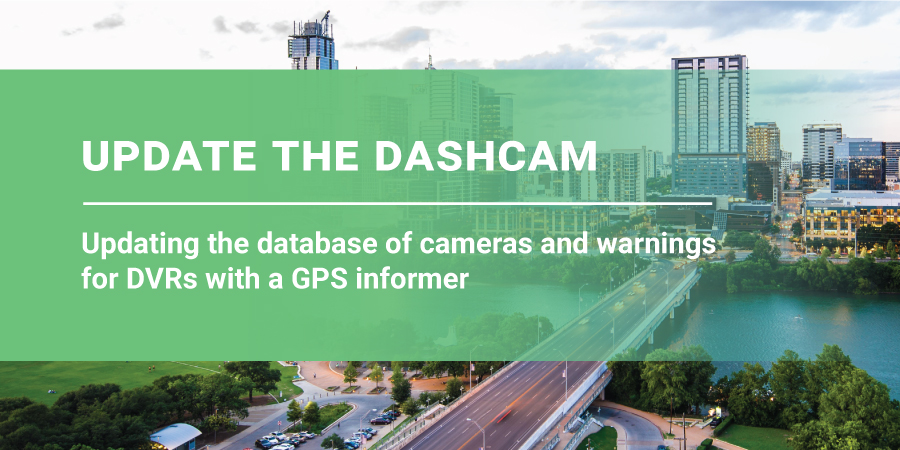 262 586 objects of the camera and warning database were added to the new firmware, which includes information about speed cameras, road restrictions, the location of road signs and signs, etc.
The following has been added to the database of the speed cameras and warnings:
84 232 speed cameras (total base now includes 527 812 units);
87 325 control zones (total 763 452 units);
91 011 warnings about potentially dangerous places (includes 815 625 in total)
The database update is available for the following NAVITEL dashcams:
MR450 GPS
R3
R300 GPS
R5
R9
R9 DUAL
R10
R500 GPS
R600 GPS
R700 GPS
R1000
R1050
RC3 PRO
NAVITEL specialists are constantly working to improve technologies, releasing updates and quickly updating brand devices to improve driving safety and make the use of our products even more convenient.
---
You can find detailed instructions for updating on our official website.
For the correct operation of DVRs with a GPS informer, we recommend that you regularly update the software of your device on the website.
For devices with a Wi-Fi module it is possible to update via a mobile application Navitel DVR Center.