2,5 million of sold NAVITEL® devices!
16 December 2021
The NAVITEL® company, a supplier of the leading solutions on the automotive electronics market, informs about the sale of 2,5 million devices in Central and Eastern Europe as of December 2021. Despite the continuing pandemic and problems with the availability of conductors and semiconductors on the market, Navitel maintains high sales growth and systematically introduces new products to its offer.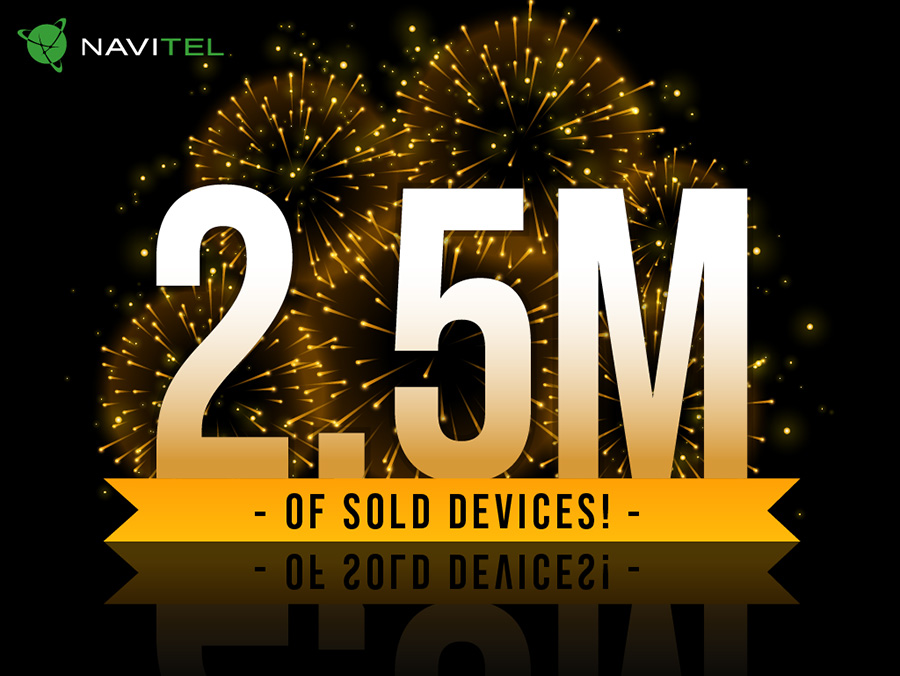 "It's only been 8 months since we announced the result of 2 million Navitel devices sold, and there is another occasion to celebrate another success. During this period, i.e. between April and December 2021, half a million new products were purchased by users. It was an intense and difficult period for us, not only in terms of sales but also in terms of developing our portfolio. New devices, projects, cooperation, plans for the next months or even years, in short - we used this time in 100 percent. The second year of the pandemic taught us, among other things, to adapt to the prevailing conditions, but also to get used to the changes that often appear on the market. This year showed the most important, that is, the importance of a long-term business relationship with customers and our factories. I always say that business is done with people. And that is why, despite the existing difficulties with the availability of components, we are constantly moving forward, developing and offering better and more advanced products for drivers. It's good, but it can always be better, right? " - says Tobiasz Jankowski, CEO of NAVITEL Europe..