Black Friday and Cyber Monday with NAVITEL®
23 November 2016
30% discount on all apps and maps in app stores and on the official web site.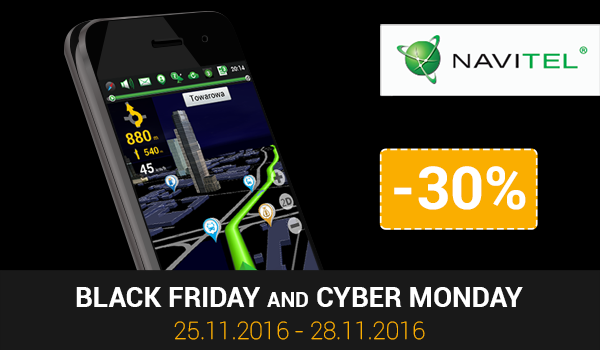 NAVITEL® joins the global online sale that starts on Black Friday and lasts till Cyber Monday midnight.
For 4 days only — from 25 November till 28 November — the prices on NAVITEL® applications will be reduced in Google Play, App Store and Microsoft Store as well as on the official company's web site. Take your chance to buy any map apackage for Navitel Navigator with free lifetime updates with a discount of 30%!
Don't miss out on the best bargains from NAVITEL®!