Black Friday and Cyber Monday Sales at NAVITEL®!Up to 50% Off!
26 November 2015
NAVITEL® takes part in Black Friday and Cyber Monday yearly sales. We run this special in Google Play and App Store plus on our official website.
In online app stores
During the period of 4 days, from 27th to 30th of November, the users of iPhone/iPad and Android devices will have an opportunity to purchase any lifetime (permanent) map package with the discount of 35%.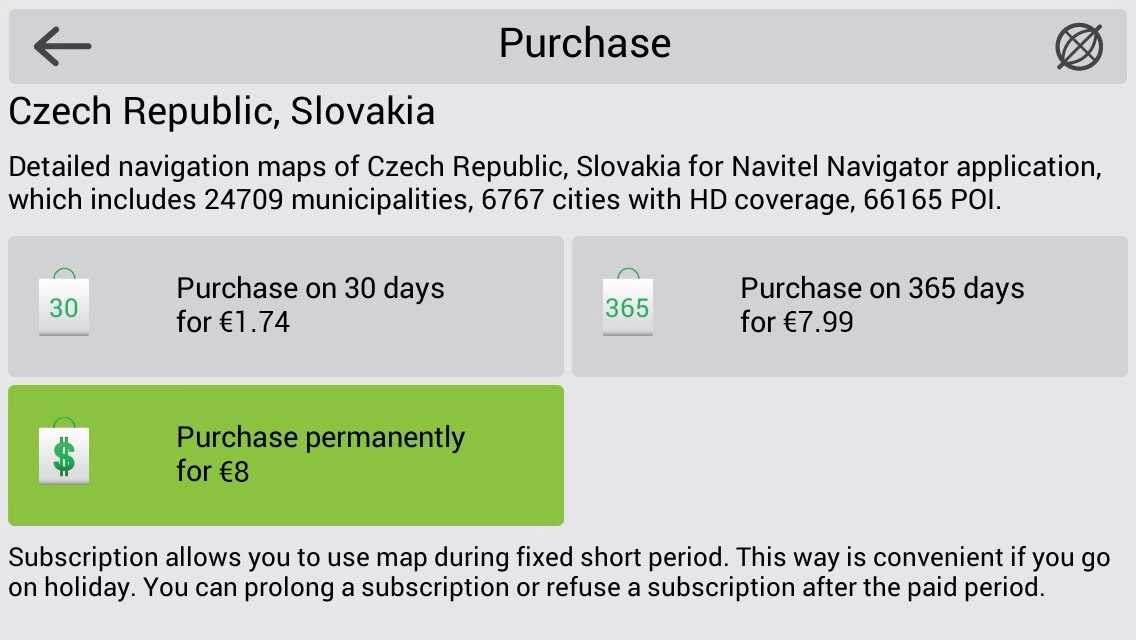 To purchase map packages from the program menu, select: Main Menu > My Navitel > Purchase Maps.
On the official website
During the entire sales period the total of 12 NAVITEL®  software products will have their price decreased by 25% if purchased on the company's website.*
Any user completing a purchase on NAVITEL® website during the period from 27th to 30th of November receives a 50% discount for the next purchase.*The discount will last until 23:59, November 30th.**
---
* The products affected by specials are as follows:
NavitelNavigator. Russia
NavitelNavigator. Russia, Ukraine, Belarus, Kazakhstan
NavitelNavigator. Eastern Europe
NavitelNavigator. Poland
NavitelNavigator. Czech Republic, Slovakia
NavitelNavigator. Lithuania, Latvia, Estonia
NavitelNavigator. Eastern Europe and Russia
NavitelNavigator. Western Europe
NavitelNavigator. Europe
NavitelNavigator. Europe and Russia
NavitelNavigator. Vietnam
NavitelNavigator. Brazil
**The 50% discount promo code will be sent to the email of the buyer.
Seize your chance to buy at a discount. The duration of the specials is limited!